Christmas is around the corner. Right about now, some homes around Nigeria are already planning their holiday meals. While other houses are waiting so they can call on good old Jollof rice to the rescue for yet another Christmas. There are so many other fascinating Nigerian dishes to eat asides from rice. We just need a little motivation to go beyond and above. So, to usher in the festive season, we have compiled a list of our favorite Nigerian Christmas dishes.
1. Pepper soup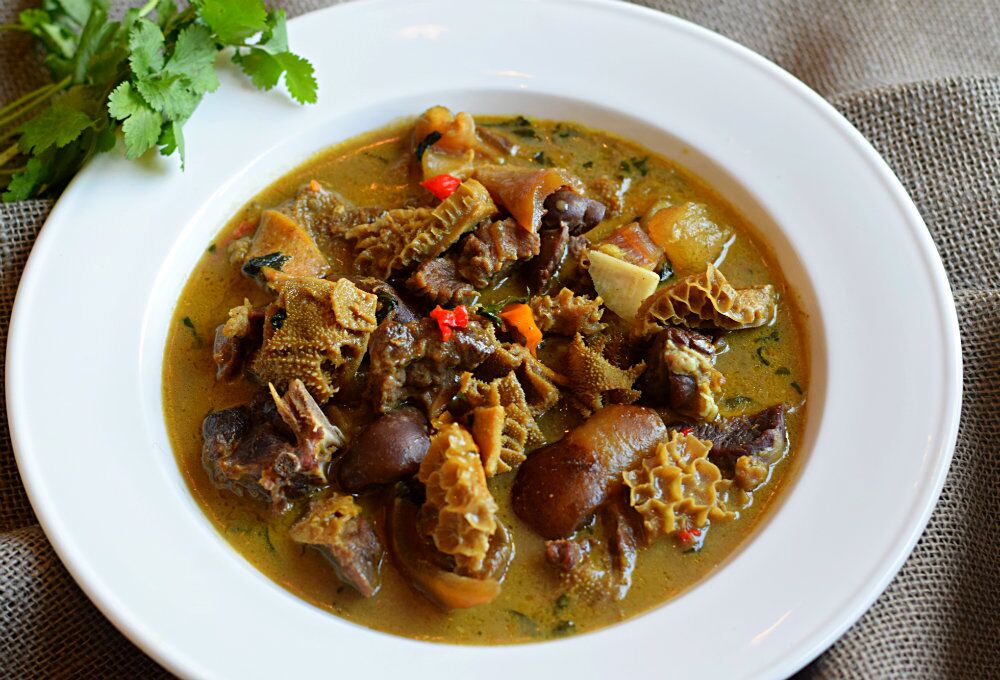 Source: Sisi Jemimah
Pepper soup is a famous appetizer and a great way to start any Christmas meal. This spicy dish leaves your mouth literally watering for the next meal coming. You can prepare pepper soup with any animal of your choosing. There is catfish pepper soup, goat meat pepper soup, chicken pepper soup, and turkey pepper soup. Check out our catfish pepper soup recipe.
2. Efo Riro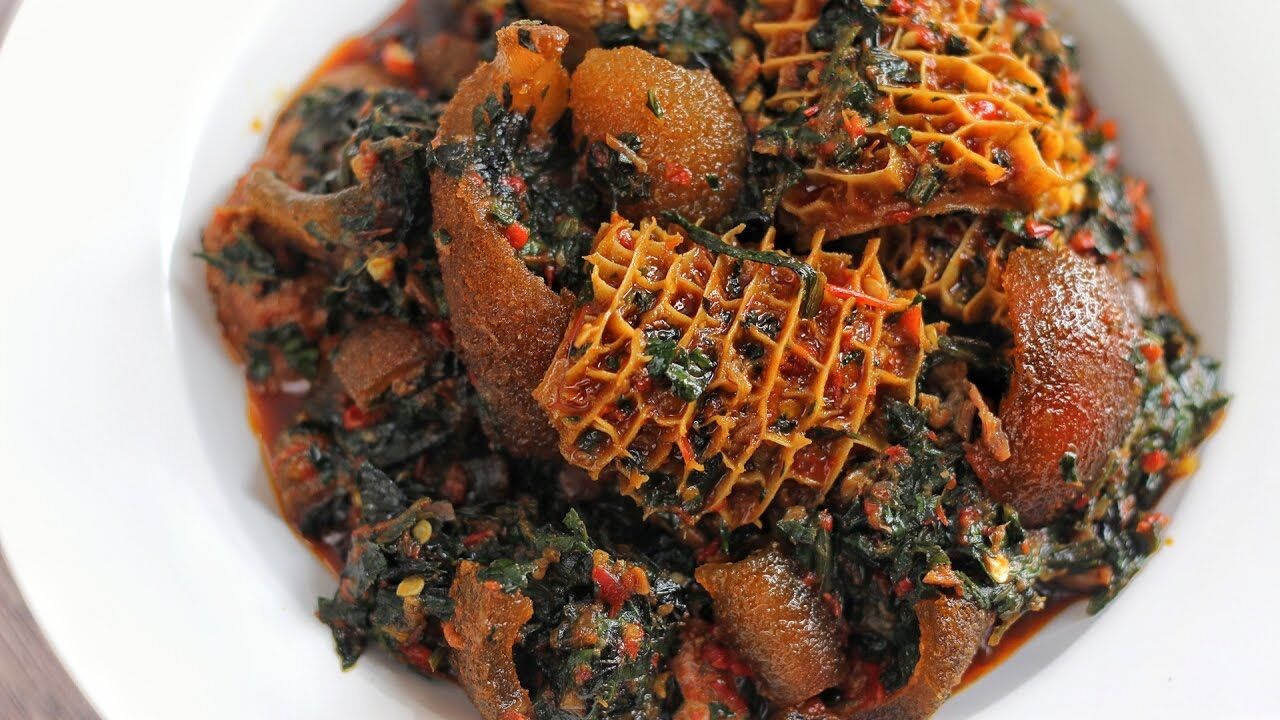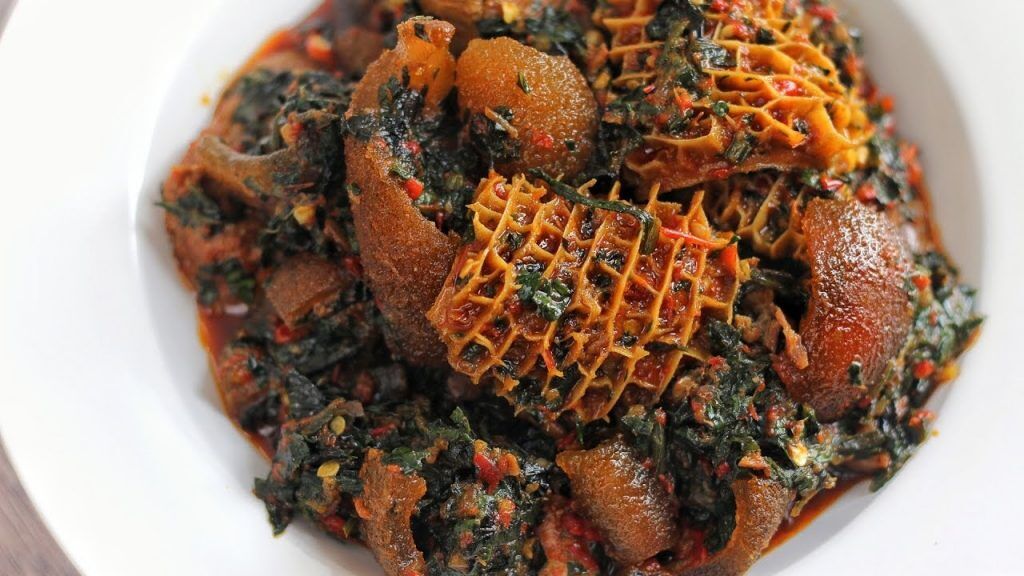 Source: Royac Shop
Efo riro appears on our list of Nigerian Christmas dishes because it is a party starter. It is popularly eaten with rice or swallows like pounded yam, eba, amala, and wheat. Efo riro is highly nutritious and delicious can be prepared with assorted fish, meat, vegetables, and maybe tomatoes. Check out how we prepare our healthy version here.
3. Gizdodo
Source: Dobby's Signature
Gizdodo can serve as a side dish for other rice dishes or can be eaten alone. It is a delicious combination of gizzard, spicy tomato sauce, and fried plantain. It is fast becoming popular at Nigerian parties and events and would make an excellent addition to your Christmas menu.
4. Banga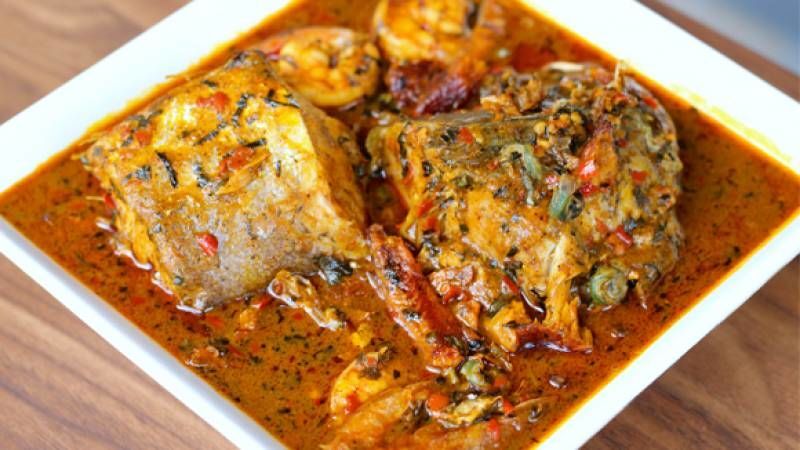 Source: Gourmet Guide
Banga is a delicious soup native to Southern Nigeria. You typically eat it with starch but you can enjoy it with rice or any kind of swallow. You can even take it a step further to prepare Banga rice. Check out how to cook Banga rice here.
5. Coconut Rice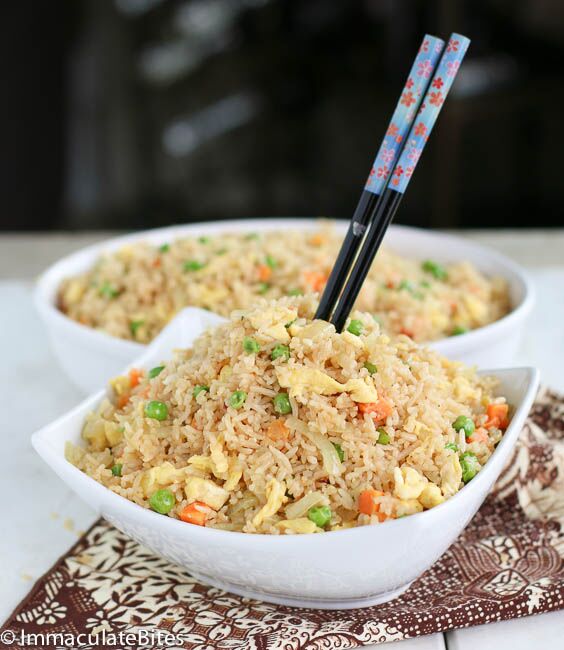 Image Source: Immaculate Bites
Coconut rice is a nice deviation from the regular Jollof rice and Fried rice we have come to expect from Nigerian parties and events. it is rich, delicious, and easy to make. Your friends and family will appreciate the fresh addition to the menu. Check out our Coconut rice recipe
6. Salad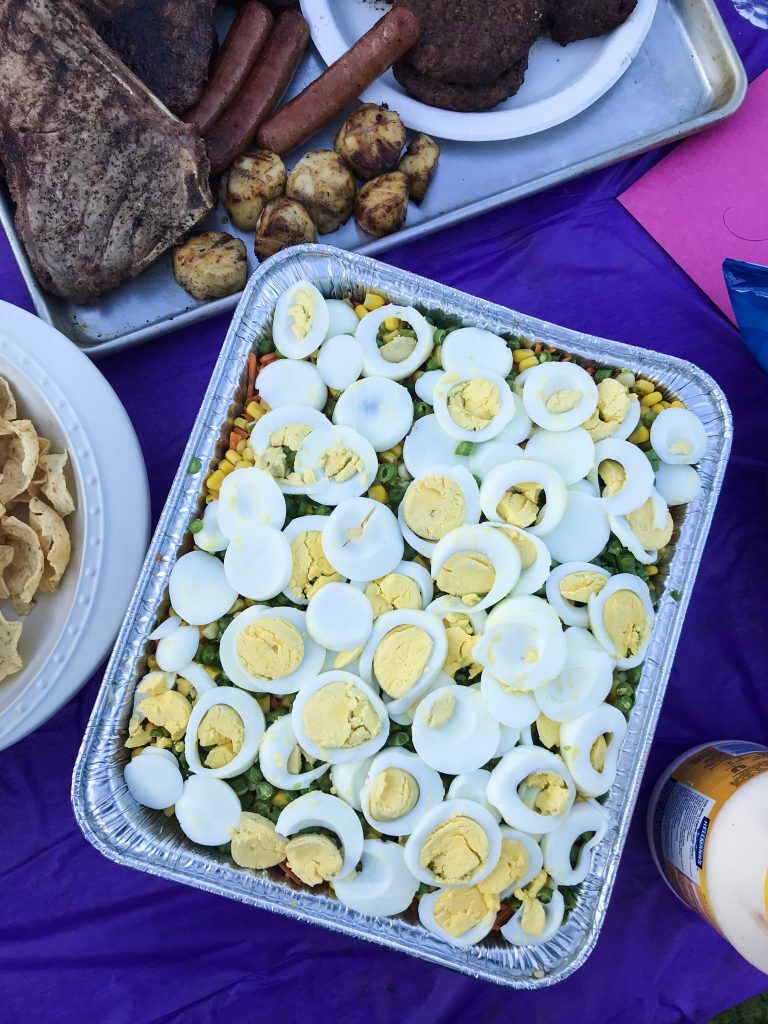 Source: Nigerian Lazy Chef
Salad is an excellent side for your rice dishes. You can prepare the classic Nigerian vegetable salad ahead by cutting and dicing all your vegetables before the d-day. Then cover with a cling film and store in the fridge. The next morning, you can add the non-vegetable parts like sweet corn, baked beans, and the dressing.
7. Moi Moi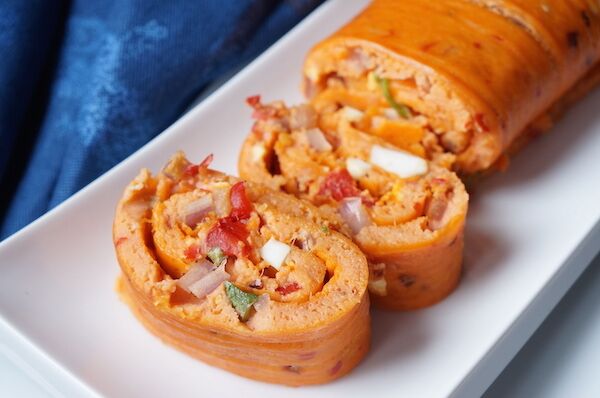 Source: 9jafoodie
Moi Moi is a traditional staple food in Nigeria. It can be served alongside a breakfast porridge such as pap or custard, making it perfect for a Christmas breakfast. Moi Moi is savory and can be repurposed as a side for rice dishes.
Don't forget to add nutritious and delicious local drinks like Zobo and Chapman to your menu. You can also add Nigerian desserts like meat pies, fruit cakes, donuts, cupcakes, or puff puff to make up a complete Nigerian Christmas dish full course.